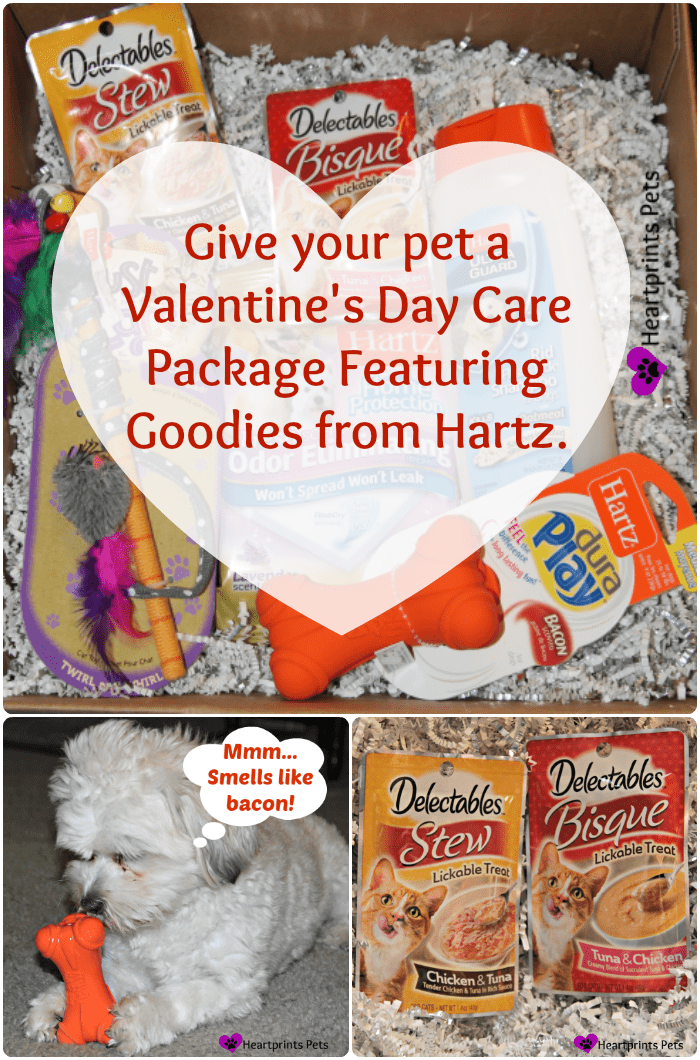 Valentine's Day is just a few days away, and Hartz® has plenty of options to spoil your furry valentine. From toys, treats, grooming products, health and wellness products, and more, Hartz has plenty to offer pet parents.
We teamed up with Babbleboxx to share just a few of Hartz pet products with our readers. BabbleBoxx is not a subscription service – it's an exclusive box with products that gets delivered to a limited number of social media influencers. We were excited to be chosen to receive this Babbleboxx Pet Edition.
This post is sponsored by BabbleBoxx.com on behalf of Single Edition Media.
HARTZ® Home Protection™ Odor Eliminating Dog Pads
HARTZ® Home Protection™ Odor Eliminating Dog Pads are highly absorbent, won't leak or spread, eliminate odor and have a light, fresh Lavender fragrance. Made with Flash-Dry® technology that instantly turns liquid into a gel that prevents leaks that can damage your floor or carpet, Hartz® Odor Eliminating Dog Pads are also treated to transform unpleasant odor into a pleasant scent. We don't use dog pads anymore, so we are donating ours to a local shelter.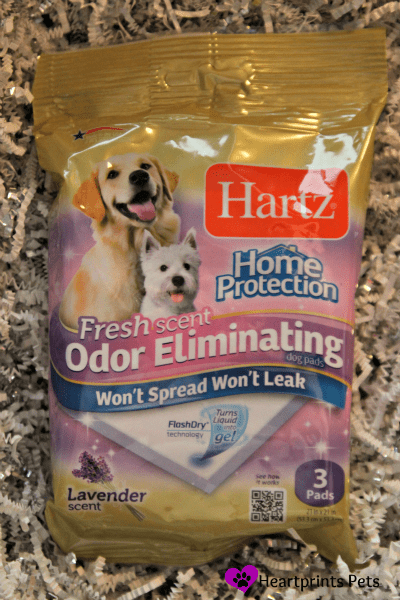 Hartz® Dura Play® Bone Dog Toy
Chewy LOVES the Hartz® Dura Play® Bone Dog Toy. With natural latex, a unique foam technology that enhances durability, and an enticing bacon scent, this is a fun dog toy for dogs of all ages.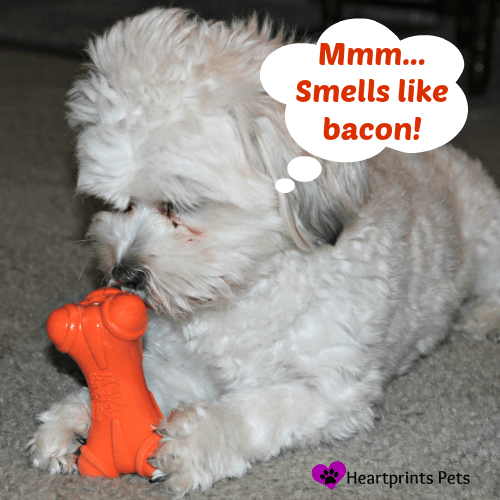 This has been his favorite toy for days and it is still in one piece! This is a big plus for us. Chewy is a power chewer and it can be hard to find toys that survive his abuse.
Delectables™ Stew Lickable Treat and Delectables™ Bisque Lickable Treat
The 1st wet cat treat in the US, Delectables™ Stew and Delectables™ Bisque contain a combination of real tuna, real chicken or real seafood in a rich sauce for a lickable treat cats will crave. We don't have cats, so we'll be including these in our monthly donation to a local pet food pantry for an extra treat for a lucky cat or two.
Hartz® Just for Cats® Twirl and Whirl™ Cat Toy
This interactive cat toy looks like fun.  The Hartz® Twirl & Whirl® Cat Toy is filled with catnip and features a variety of textures with leathers, bells, and colorful toys to capture your cat's attention.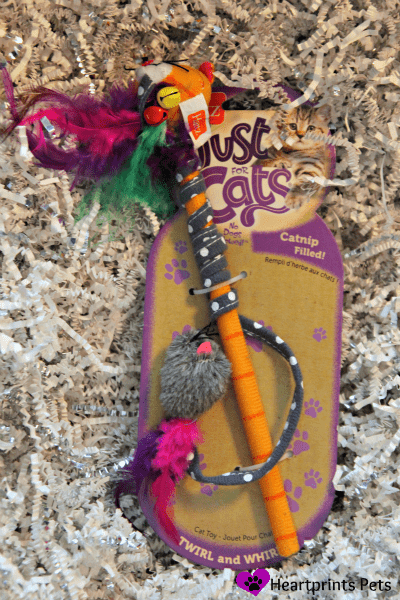 Hartz® UltraGuard® Rid Flea & Tick™ Shampoo with Oatmeal for Dogs
Hartz UltraGuard Rid Flea and Tick Shampoo kills fleas and ticks plus contains oatmeal to soothe dry, irritated skin. Always check with your veterinarian for safety before applying flea and tick products.
Hartz creates affordable, easy-to-find products for dogs, cats, birds, reptiles, fish, and small animals. Visit Hartz online for more information and get some great coupons for savings on products for your best friends.
Do you have special plans with your pets for Valentine's Day?